Hands On Nashville Day
HON Day, Hands On Nashville's signature day of service and largest annual fundraiser, supports one of the city's most important resources: Metro Nashville Public Schools. Since 2012, more than 20,000 volunteers have made an economic impact of more than $1.5 million* for schools in our community.
Hands On Nashville Day is made possible through partnership with the Office of Mayor Megan Barry, Metro Nashville Department of Public Works and Metro Nashville Public Schools.
---

Schools served in 2017
Apollo Middle Prep
Bellshire Design Center
Carter-Lawrence Elementary
Cole Elementary School
Cora Howe School
Cumberland Elementary School
Haynes Middle School
Johnson Learning Center
Jones Paideia Magnet Elementary
Margaret Allen Middle Prep
Nashville Big Picture High School
Napier Elementary School
Pearl-Cohn High School
Robert E. Lillard Elementary School
Sylvan Park Paideia Design Center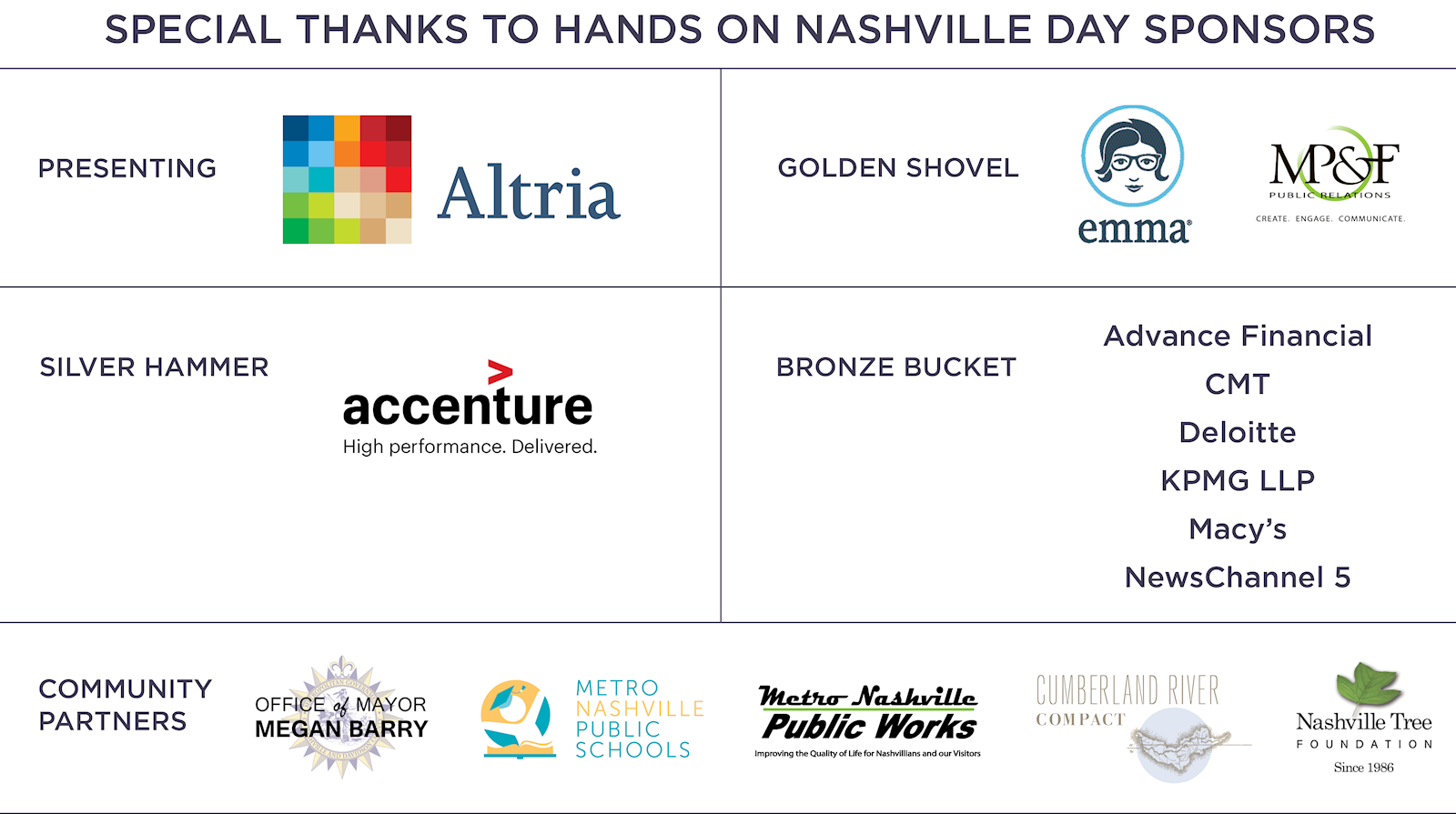 *Based on Independent Sector estimates of volunteers' value per hour.