Collective Volunteerism
How can volunteers help meet community needs?
Hands On Nashville's Collective Volunteerism seeks to answer this question with a neighborhood-based, collaborative approach to service. The initiative is currently a pilot program in the North Nashville and Glencliff neighborhoods.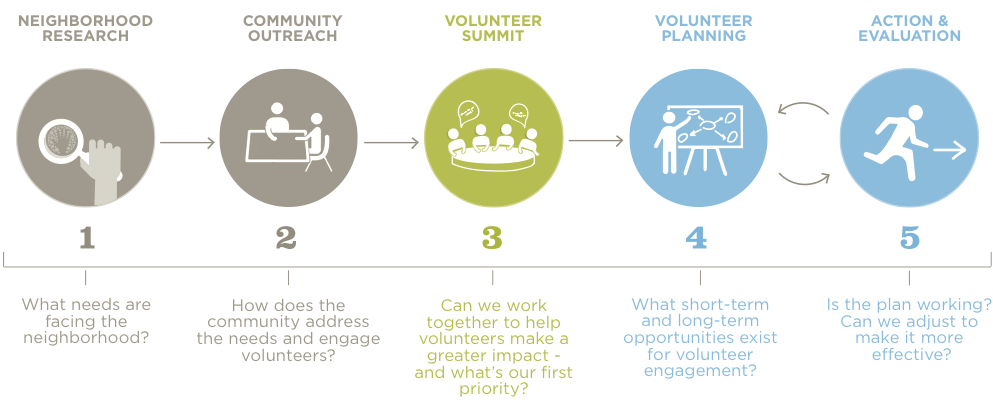 At the Glencliff Volunteer Summit, local government, nonprofits, businesses, places of worship and neighbors will come together to discuss how to help volunteers make a greater impact. All are invited to join as we:
Outline priorities for volunteers;
Brainstorm ways to work together; and
Spend quality time with Glencliff residents.